Sodium Bentonite Pond Seal & Drilling Additives Supply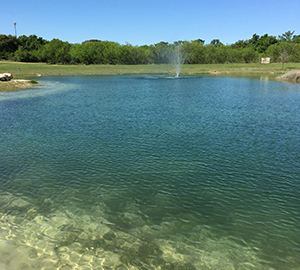 We are Southwestern Materials, your reliable supplier of quality sodium bentonite and drilling additives. While there are other firms that offer similar services, we take pride in the fact that the depth of our knowledge and experience in the industry sets us apart from the rest. This helps to explain why our clients find themselves satisfied by our products and service, and why they keep on coming back to us for their sodium bentonite needs. We have a long track record of successful deliveries of our products and many satisfied customers.
If you are looking for sodium bentonite pond seal or drilling additives, get in touch with us directly! We can be reached by phone at 512-280-7801 toll free @ 888-600-6077. If you are looking to request a quote, you can do that right here on our website! We would be happy to provide the answers and information that you need, and we stand ready to be your bentonite supplier.
Texas Minded Sodium Bentonite
With Southwestern Materials, you can rest assured that the sodium bentonite you will be receiving is of high quality, and will meet your requirements. Whether you are looking to line and seal a pond, decommission a well, create a non-hazardous liquid retention pond, or something else, our sodium bentonite products will provide.
Our operation located in west Texas, where we mine, process, and package our sodium bentonite that we can then ship to our clients. We use surface mining processes, and the material that is gathered is further transformed into various use forms, such as granular bentonite, chips, pellets, or powder.
Certified Sodium Bentonite Products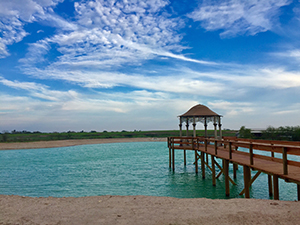 Southwestern Materials is able to consistently ensure first quality sodium bentonite products thanks to stringent quality control procedures applied to our mining and processing operations. Our sodium bentonite products are certified by the exacting standards of NSF International. In addition, extensive testing and analysis conducted by independent laboratories have confirmed that the bentonite we produce is of equal standard to the bentonite that comes out of mines in Wyoming. We have systems in place to ensure that the products our clients receive are of excellent quality. Therefore, instead of worrying about the quality of the bentonite, our clients can instead focus on how they plan to use what we will deliver.
Learn More About Our Sodium Bentonite Products & Delivery
If you require any sodium bentonite products, we are here to serve! Our extensive experience and knowledge in this industry make us the optimal choice to address your needs and help you find the best sodium bentonite products. In terms of transport, we make things easy for our clients, since our products can be picked up at our mine site or at our warehouse in Texas. We also ship our product nationwide.
For answers to any of your questions, call us at 512-280-7801 toll free @ 888-600-6077. You can also request a quote online using our website. We look forward to meeting your bentonite needs, and work with you as your bentonite supplier.