Request a Quote for Sodium Bentonite Pond Sealant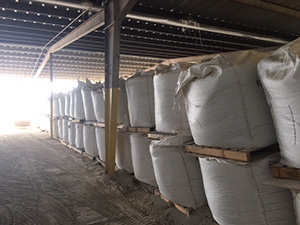 At Southwestern Materials, we understand that our customers value timeliness and efficiency. When you are busy working on a construction project or managing a drilling site, you don't have time to waste on unnecessary complications or steps. Therefore, we work hard to deliver both products and information to our customers in a way that is quick and streamlined, while also ensuring high quality. For our clients looking for a quote on pond sealant or sodium bentonite for their particular project, we have made it easy to request a quote online using this website. Just complete the form below.
For more customized pond sealant information or answers to your questions, please get in touch with us directly at 512-280-7801 toll free @ 888-600-6077. Our staff would be happy to provide any information that you need. We look forward to being your reliable and trusted Texas bentonite supplier.
Convenient Pond Sealant Supply and Delivery
Some of our customers prefer to pick up our products themselves. We provide an easy route to do so by making our pond sealant available for pick up directly at either our west Texas mine or our warehouse in Austin, Texas. Our bentonite products can come in either 50 lb. or 2,500 lb. bags, depending on which container is more appropriate for the particular order and use. In addition, we provide the convenient option of loading the bentonite pond sealant directly into dump type trailers.
We also have many clients who would rather have the bentonite pond sealant delivered directly to their desired location. We ship our bentonite nationwide, and make transporting the product worry-free, so our customers can focus on their planned project, whether it is bentonite for pond construction or anything else.
Determining the Amount of Bentonite Pond Sealant You Need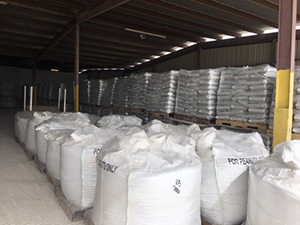 One of the key pieces of information needed when requesting a quote is the amount of pond sealant actually needed for a particular project. There are various factors at play. First, the size of the pond needs to be taken into consideration. In addition, the type of soil present on the pond bed will have to be studied as well. Soil that is more porous tends to require more bentonite in order to achieve a successful sealing layer.
For best results, it is recommended that the pond soil be subjected to appropriate laboratory analysis so that the amount of bentonite needed to be mixed in can be determined with greater accuracy. Pond depth is another metric that needs to be factored in. A deeper pond will result in increased water pressure pushing down onto the bed. The amount of bentonite pond sealant in the soil will need to be increased to make up for this additional pressure.
Contact Us for More Detailed Pond Sealant Information and Quotes
For tailored advice on the amount and type of sodium bentonite or bentonite pond sealant that would be best for your particular project, please get in touch with us directly by phone. Each construction site is different so it will help to discuss and consider the specific requirements and circumstances of your planned usage with our experts if you are unsure. You can call us at 512-280-7801 toll free @ 888-600-6077. We look forward to hearing from you, and are happy to discuss what we can do for you, as your Texas bentonite supplier.